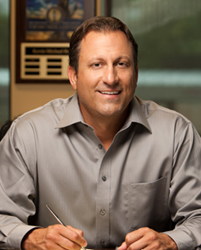 Phoenix, AZ. (PRWEB) December 05, 2014
The Arizona law offices of Lerner and Rowe have launched a video parody contest to run through midnight PST on Thursday, January 15, 2015. Contestants are invited to come up with their own version of a tastefully creative and original Lerner and Rowe TV commercial. One lucky winner will receive a $ 1,000 check, bragging rights, and the chance to have their commercial shown on local TV in 2015.
?Our attorneys and legal support team take the practice of law and providing exceptional client services very seriously. This dedication is reflected in the fact that combined, our six Arizona law offices have assisted over 5,500 clients and settled more than $ 40 million in claims this past year alone,? said Lerner and Rowe Managing Partner Kevin Rowe. ?That being said, we can also appreciate a little light-hearted, tongue-in-check, humor when it comes to advertising our legal services. The Lerner and Rowe Video Parody Contest has been a thought we?ve bounced around for a few years and finally decided to launch. We want contestants to have fun with it, in a clean ?G? rated sort-of-way, and look forward to viewing their versions of a Lerner and Rowe TV ad.?
Contestants are encouraged to be creative with their video production, but are also asked to keep their final video entries clean, legal, and non-threatening. Official rules and regulations for the Lerner and Rowe Video Parody Contest may be viewed online at lernerandrowe.com and lernerandrowelawgroup.com by clicking on the ?commercial contest? link provided in the main menu at the top of each web site.
More about Lerner and Rowe, P.C.
Lerner and Rowe diversified the legal services their law offices provide in the spring of 2012 by opening Lerner and Rowe Law Group. The new addition makes it possible for the firm to now represent clients with personal injury, medical malpractice, criminal defense, bankruptcy, and real estate cases in the great metropolitan Phoenix area and throughout Arizona, including those in Mesa, Glendale, Bullhead City, and Tucson with offices opening soon in Chandler and Peoria. For additional information about Lerner and Rowe Injury Attorneys, visit lernerandrowe.com or call (602) 977-1900. To learn more about the Lerner and Rowe Law Group, visit lernerandrowelawgroup.com or call (602) 667-7777.
To connect with the law firm socially, follow Lerner and Rowe on Twitter, or become a fan of their Facebook page. You may also visit lernerandrowegivesback.com to learn more about the community services that the lawyers and legal support team of Lerner and Rowe actively support.
###
Related Television Press Releases