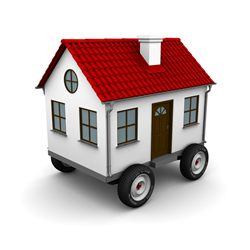 New York, New York (PRWEB) May 03, 2015
World Patent Marketing, a vertically integrated manufacturer and distributor of patented products, announces the Car Cottage, a recreational vehicle patent that aims to bring true freedom and flexibility to mobile homes.
"RV manufacturing is an $ 18 billion industry employing more than 250,000 people," says Scott J. Cooper, CEO and Creative Director of World Patent Marketing, " One in 12 U.S. vehicle-owning households now owns an RV, that's about 8.2 million households. With those statistics, Improved access to credit and greater consumer confidence – all has led to an increase in revenue."
?This recreational vehicle patent will change the whole housing industry and give true freedom to people,? says Cattya Bella, Director of Product Development for World Patent Marketing. ?The Car Cottage is a real movable home. It is different from a trailer since it is not bound by any size restrictions.?
The development of the Car Cottage will greatly benefit families who travel. There are a lot of things to take into account if a family is to go on vacation abroad – especially when traveling with children. This can be a daunting thought. fortunately, there are a lot of tips to ensure a smooth trip abroad with kids. Research the place extremely well before going there and try to prepare everything beforehand. It is also advisable to think of ways to make the trip fun considering that it could take a few hours. All in all, with proper preparation, traveling abroad with kids can be a fun and worthwhile experience.
As inventions go, the Car Cottage takes this concept one step further. While it is true that this recreational vehicle patent can?t be brought abroad, it is perfect for local trips and adventures. Since it isn't a trailer, it has more amenities than the typical mobile home. It is a true miniature home that can be brought anywhere. This also means that, if the need arises, you can modify and expand the house just as you would any place of residence.
?This recreational vehicle patent will be the new face of mobile homes,? says inventor Stephen M. ?The Car Cottage can be fitted with a refrigerator , television, toilet, shower, and even storage options. It is a collapsible house that has water and electric facilities as well. For mobility, it has wheels that pop out from a spin mechanism so that it can be pulled by a car. It is truly a futuristic house on wheels.?
Ryan May, an avid traveler and blogger from Winchester, Virginia has this to say about the Car Cottage: ?When it comes to long road trips RVs and mobile homes are the usual choice. It?s either that or sleeping inside the car. However, either way is such a pain since it doesn't really provide much comfort. The Car Cottage is different; instead of turning a vehicle into a car, you are turning a house into a vehicle. It is way more comfortable since, you are essentially sleeping inside your house.?
This recreational vehicle patent will change how people view the very concept of a permanent residence as well as make travel and lodging a non-issue. World Patent Marketing hopes to spearhead this change in mindset and aims to make the Car Cottage a normal alternative to houses and mobile homes.
About World Patent Marketing
World Patent Marketing is a vertically integrated manufacturer and distributor of patented products. The company offers manufacturing, distribution, patent prosecution, IP valuation, licensing, trading, investment and other services. The company offers these products to independent inventors, law firms and venture capital-backed companies. The company is well known for evaluating the commercial potential of utility and other patents in the United States and around the world. The company directly engages in the business of retail, distribution and the retail sale of products.
World Patent Marketing Achievements
World Patent Marketing is the only patent services company in history to be awarded a five star review rating from Consumer Affairs, Google, Trustpilot, Shopper Approved, Customer Lobby and ResellerRatings.com. World Patent Marketing has received accredited status and is an A Rated Member of the Better Business Bureau. World Patent Marketing is also a proud member of Dun and Bradstreet, the US Chamber of Commerce, the Association for Manufacturing Excellence and the International Licensing Industry Merchandisers' Association (LIMA). World Patent Marketing Miami is also a member of the South Florida Chamber of Commerce, the Greater Miami Chamber of Commerce, and the Miami Beach Chamber of Commerce.
Submit your idea here!